A Moment of Hope is an evangelical, Christian outreach to women arriving at Columbia's abortion facility, Planned Parenthood. We train, equip, and mobilize Christian believers to be peaceful, prayerful, law-abiding messengers of gospel-centered hope and practical help. Additionally, we actively encourage the abortion workers to find God-honoring employment and offer resume help, networking, introductions, and practical transition assistance. By the grace of God, this winsome and compassionate sidewalk counseling and pregnancy support has resulted in the saving of many lives for the Lord's glory!
Ministry Objectives
Through sidewalk counseling, pregnancy care teams, internships and events, we are endeavoring with God's direction and help to do the following:
Train and mobilize volunteers to be present outside of Planned Parenthood every hour they are open.
Rescue the preborn from death.
Share the gospel that many might be made new in Christ.
Mentor, evangelize, and practically care for mothers who choose life connecting them to a local church.
Direct all business from Planned Parenthood to qualified, non-abortion health care providers.
Befriend, encourage, and assist Planned Parenthood workers to find employment in God-honoring industries.
Provide an avenue for churches and individuals to be involved in a life-saving and redemptive work.
Faithfully serve until, in God's time, abortion in Columbia comes to an end.
Volunteers are the foundation of the ministry and we are funded entirely through donations. We invite you to partner with us through prayer, volunteering, and giving.
A Moment of Hope is overseen by a nine-member Board of Directors and is a fully recognized 501(c)(3) public charity.
SC Charity ID: P24476

Victories by the Grace of God
Many mothers have chosen life! In 2021, 66 mothers told us they decided not to have an abortion. 
The average number of weekly abortions has declined from 38 to 32, according to Health Department annual reports.
Three abortion workers have quit to work in a new industry and been assisted through the transition process.
More than a fifty women have been cared for by churches across the greater Columbia area through Pregnancy Care Teams.
Hope Reborn: How it Began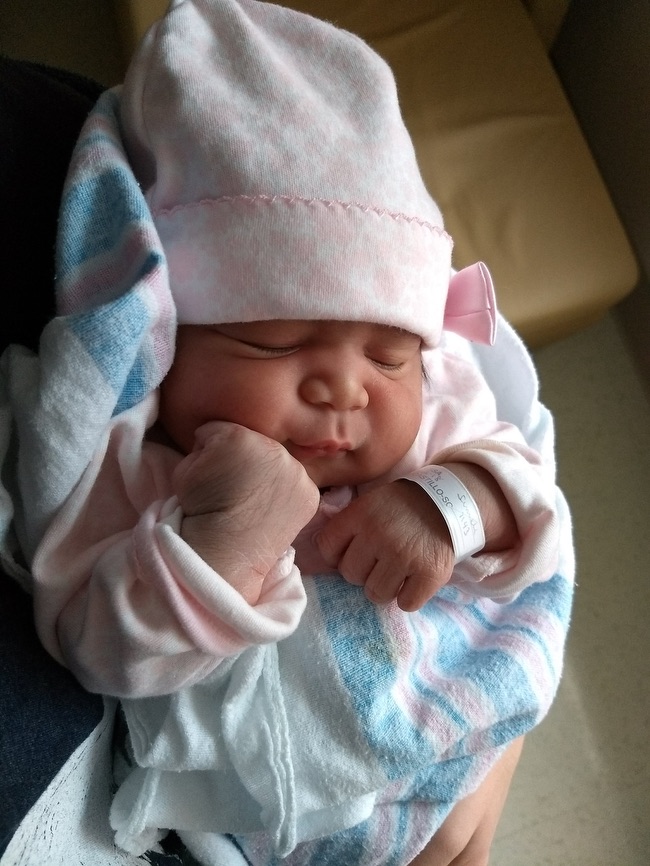 ​In 2012, founder Mark Baumgartner was challenged by a friend to go to the Columbia abortion facility to offer hope and help to those arriving ("sidewalk counseling") as he had previously in Orlando. On the back of a personal business card, his only materials at the time, he wrote, "It's not too late to change your mind. There are caring people that want to help you." A woman accepted it on her way in to schedule an abortion.
Afterwards, she drove away, but then circled back to tearfully ask, "Can you really help me?" He connected her with the local pregnancy center and stayed in touch. Less than a week later she texted to say: "I'm not going to end my pregnancy. I want to thank you for giving me a moment of hope so that I could reflect."
Six months later she sent a picture of her newborn, "Hello Mark, I wanted to share with you the beautiful blessing that God gave my family. This is [my baby]. I want to thank you for being at the end of that driveway that day just to give me a sense of hope in my situation." Convinced God was at work, a ministry was born named by this very first mother to choose life.
Support Us
Your donations help us to provide moments of hope.
Stay Informed
Sign up for our e-newsletter for ministry updates.
Serve
Learn about the many ways you can take part.
Are You an Abortion Worker?
If you are an abortion worker we can help you leave the abortion industry! For confidential help, call or text Mark at 803-348-1984.
Pregnant? Need Help?
Call or text Valerie at 803-445-5941.